Mimi Sheridan is a native Californian and a graduate of UCSB. For many years, she lived in Seattle, where she earned a masters degree in Urban Planning and Historic Preservation from the University of Washington. She worked as a consultant in community planning, architectural history and regulatory compliance. Her other activities included developing interpretive materials and tours and giving tours around the Puget Sound area. She also taught historic preservation in UW's urban planning program and the Osher program.
Mimi moved to the Monterey area in 2016 and soon became a storekeeper at the Custom House. In addition, she serves on the Pacific Grove Historic Resources Committee and the board of the Alliance of Monterey Area Preservationists (AMAP).
---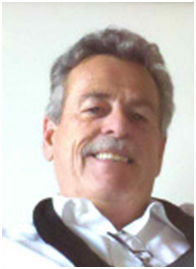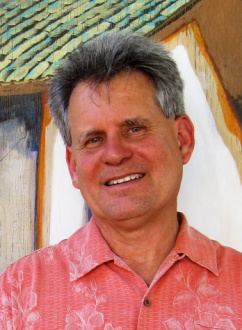 Jeffrey Becom joined the AMAP Board in March 2009. Becom is now a resident of Carmel Valley after living for twenty years in the Historic Retreat district of Pacific Grove. There he served on the Architectural Review Board for more than a decade in one of the two "design professional" seats. He has also served on the Pacific Grove Historic Resources Committee and continues to volunteer for the Point Pinos Lighthouse Restoration Committee. Jeffrey feels that his contributions on these boards and committees help to preserve and enhance the architectural character of the Monterey Peninsula.
Jeffrey currently works as a residential designer, especially focusing on in-fill in historic neighborhoods. He has extensive experience in design, color consulting, construction, and the process of moving building projects from conception to completion. He holds a degree in architecture from the University of Cincinnati where his special interest was the adaptive re-use of historic structures.
In addition to his design practice, Jeffrey has spent nearly four decades as a visual artist and anthropologist, researching and documenting vernacular architectural traditions and village planning as these relate to cultural traditions and quality of life throughout the Mediterranean basin, Latin America, and most recently, India. The Weston Gallery in Carmel represents Becom's fine art color photographs from these travels. His paintings—both watercolors and oil and wax on panel—are represented by the Carmel Art Association. To date, Abbeville Press in New York has published two of his books of images and architectural history text: Mediterranean Color, and Maya Color: The Painted Villages of Mesoamerica.
---

Judy has served on Monterey County's Historic Resources Review Board since 2008. She has been a Board member of AMAP since 2005. She is a member of California Preservation Foundation and has attended conferences and workshops on various historic preservation topics.
As a planner for the City of Pacific Grove, Judy was involved in writing historic preservation policy (Historic Preservation Element of the General Plan) and implementation (historic preservation ordinance). She has experience in working with and serving on public agency boards and commissions, including the Seaside Planning Commission and Carmel Valley Land Use Advisory Committee.
---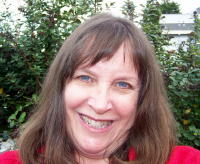 Nancy Runyon grew up in the Sacramento Delta where her family has farmed since the Gold Rush. Her first loves were the Victorian Ranch homes of the area. Living in Palo Alto for 30 years, she became involved in preservation on the board of Palo Alto Stanford Heritage and frequently attended the California Preservation Foundation (CPF) annual conferences all over the state. After moving to Monterey, she volunteered on the Steering Committee for their State Conference in Monterey in 2000. She was hired by CPF to coordinate the Santa Barbara (2002), Santa Rosa (2003) and San Francisco (2004) conferences. At the 2001 CPF Conference in San Diego, members of the many local preservation associations began to plan the consortium which became the Alliance of Monterey Area Preservationists.
For AMAP, Nancy helped author the National Register Nomination for the Whalers Cabin at Point Lobos. She received the 2014 AMAP Preservationist of the Year Award for her work protecting the house museum portions of the Cooper-Molera Adobe from commercialization. Nancy's greatest achievement in historic preservation was halting the demolition of an Atherton 1860 Gothic Victorian home listed on the National Register of Historic Places just two days before its planned demolition!
---
James is currently the Curator and Archivist for the Monterey County Historical Society, a position he has held since September of 2010. In that capacity, he is responsible for the inventory and conservation of artifacts, photographs and other archival materials for the County of Monterey, a collection that includes more than one million items. Prior to his position at the county historical society, James was an independent consultant for museum and curatorial services. He consulted with individuals and public and private organizations for the appropriate processing, handling, and conservation of artifacts, photographs and other archival materials throughout the Monterey County area. He also served as the Collections Manager for the Museum of the Aleutians, Unalaska, Alaska and the Deputy Director and Curator of Collections & Exhibits, Valdez Museum & Historical Archive in Valdez, Alaska.
In addition, he participated in the California State University-Monterey Bay/Mission San Juan Bautista-Alta California Mission Museum Research Project at Mission San Juan Bautista. James earned a MA-Public History & Museum Studies from California State University-Monterey Bay, where his MA Thesis was "Monterey's Early American Period, 1846-1926." He also holds a BA from CSUMB in Social and Behavioral Sciences. Focus: Social History. His BA Capstone Project and Thesis was titled "The Oral and Life Histories of Italian-Americans in the Monterey Bay Region."
---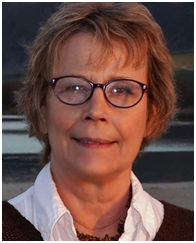 A Los Angeles-born native Californian, Luana has been a resident of the Monterey Peninsula since being drawn here as a teenager for the Monterey Pop Festival. She was compelled to stay, revolted by the spreading sterility of Southern California subdivisions, and enchanted with the historical Peninsula adobes. She enjoyed a 25-year career in graphic arts with the Monterey County Herald, (especially with hearing all the news that wasn't fit to print!). She retired after a period of working for CSU, Monterey Bay, in their faculty development center.
For over a decade, Luana has worked on candidate and issue elections: school and college boards, council, and supervisorial campaigns throughout Monterey County She has also coordinated numerous well-attended public events and educational forums for nonprofit, advocacy, and business groups.

Concern at seeing the gift of public land from the Fort Ord closure auctioned off for a dime on a dollar to private developers propelled her to become a signatory on the Measure M ballot initiative meant to stop a proposed horse racing development by preserving the parcels for public recreation. The effect, although not a clear win, was close enough (47%) to make the County sit up and take notice. She next helped form the Protect Monterey County coalition that succeeded in passing Measure Z, the county-wide fracking ban.
She is active in working to tilt the balance of power to the people and passionate about preserving the commons.
---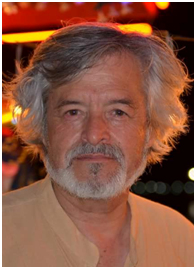 Salvador was instrumental in the restoration of Castro Plaza, which is used as a public community park and a softball field. The Castro plaza was given to Castroville in honor of Jose Nepomuseno Castro in 1862.
He is also working to save the Old Monterey County Jail in Salinas, famous because United Farm Workers founder César Chávez was incarcerated there in 1970, which brought national and international attention to the agricultural labor movement. Sal also worked with Monterey County to re-roof restore the front facade of this National Historical Building (the first in honor of Cesar Chavez).
He is a charter member of the Salinas Historical Review Board and President of the Historical Heritage Association and member of Preservation of Colonial Monuments-Mexico, Alisal Center for the Fine Arts, Monterey County Historical Resource Review Board. In addition, Sal is a singer and actor with the Teatro Campesino.

Sal has a degree in Architecture & Environmental Design from Cal Poly State University, San Luis Obispo. He is Principal, S. Munoz and Associates, an architectural firm in Salinas that specializes in architectural design, project expedition, custom residences, historic preservation and mixed-use. He has extensive architectural experience as a project designer, public relations, historical rehabilitation, restoration, preservation and construction.
---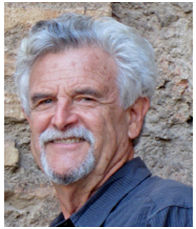 Raymond Richard Neutra M.D. Dr. PH, was trained in medicine (McGill 1965) and epidemiology ( Harvard 1974) He taught epidemiology at Harvard, UCLA and UCB and in 2007, retired as Chief, Division of Environmental and Occupational Disease Control of the California Department of Public Health after twenty seven years of service.
He is also the youngest son of Richard J Neutra one of the fathers of California Modern and has been involved in the restoration of the Neutra VDL Studio and Residences that his father and architect brother Dion designed in stages between 1932, 1940 and 1966. He was responsible for writing the scholarly documentation that resulted in the designation of that place as a National Historic Landmark in 2017.
Raymond and his wife Peggy Bauhaus have recently moved to the Canterbury Woods retirement community in Pacific Grove. He hopes that his background in the arts, restoration and governmental bureaucracy can be helpful to AMAP as it works in the preservation of this historic region.
---
Claudia Sawyer is a native Californian, born in Trona, CA. She is a graduate of UCDavis, earning a bachelors degree in Physical Education (Exercise Physiology). She worked for many years as a RN. She and her family moved to Pacific Grove in 1994 and bought a Victorian house, built in 1904. That was the beginning of her love and interest in preservation.
She joined the Pacific Grove Heritage Society and soon became a member of the Board. She was in charge of the Heritage Society Home Tour for six years and co chair of the Heritage Society's Steinbeck Tour.
In addition, she serves on the city of Pacific Grove Historic Resources Committee and the board of the Alliance of Monterey Area Preservationists (AMAP).